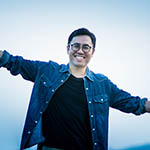 Wong Toon King
Chairman
Wong Toon King is the Lead Investor for WEGOGO. Widely regarded as a technology entrepreneur, Wong also has a clutch of accolades to his name, including World Economic Forum Leader of the Future Award 2001, National Youth Award for Entrepreneurship, and National IT Leader Young Professional Award.
Among his many achievements include founding SilkRoute Holdings, getting involved in two start-ups that eventually listed on the NASDAQ, and leading the building and venture capital fund raising of ECnet Limited.

In addition to holding directorships in organisations such as MediaCorp and Raffles Holdings, he also brought ice-cream brand Ben & Jerry's to Singapore through The Happy People Co. Outside of work, he was a former silver (team) and bronze (individual) fencing medallist at the SEA Games in 1993.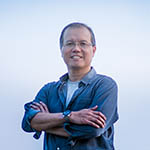 Mak Chee Wah
CEO and Founder
Mak Chee Wah is the CEO and Founder of WEGOGO. Prior to this, he was the CEO of Melioris International, a leading company in Asia focusing on the financial supply chain and offering financial BPO services. Its customers are predominantly medium and large enterprises, including Fortune 500 companies such as Hewlett Packard, Johnson & Johnson, Carrier and Sony Ericsson.

Before starting Melioris, Mak was the CFO of SilkRoute Holdings, an e-commerce holding company. He was also the CFO and co-founder of ECnet Limited, an e-supply chain management services company, and has helped both companies raise approximately S$100 million of private equity from top-tier global venture capital firms.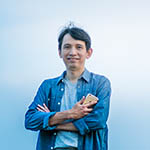 Richard Tan Boon Piew
Director and Co-founder
Richard Tan is a director and Co-founder of WEGOGO. Tan is tasked with spearheading its strategic marketing and business development, overseeing the expansion of the firm in the travel and tourism sector.
Before joining WEGOGO, Tan had extensive regional experience in sales and marketing, channel development, business development, inside sales call centre management, as well as operational excellence. He spent 23 years working with several multi-national companies in the IT industry, successfully executing their directives to drive growth in Asia Pacific.

In addition, he has also helped numerous business partners transform their business model from hardware to service and solution, aiding them in further extending their growth and profitability, as well as acquiring new customers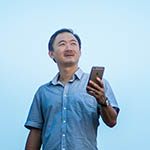 Yue Yew Hoong
Director and Co-founder
Yue Yew Hoong is a director and Co-founder of WEGOGO. He is also the director and co-founder of Melioris International, which has a presence in Singapore, Malaysia, Thailand, Philippines and China.
His primary achievements at Melioris include securing recurring revenue, capturing large multi-national customers, and overseeing the delivery and development of the company's own product and operations. Before establishing both companies, Yue was involved with corporate strategic development and business development for SilkRoute Holdings